CUSTOM EPOXY FLOORING IN FRISCO TX
One of the best things about today?s digital world is the fact that as consumers you have a multitude of choices in almost everything you need. In the past even if money was not an issue, there were limited options. Today, budget often sets the limits for your options.?When it comes to flooring in Frisco, Texas, you have numerous options in so far as materials, colors, designs and applications are concerned.?In Frisco, epoxy flooring is increasing in popularity not only for businesses but for residential properties, too. Many home garages, basements, patios and even living rooms, dining rooms and kitchens have epoxy flooring.
Residential garages nowadays have become more than just a place to park your car. Dallas Epoxy Pros have transformed many garage floors into a professional looking floor of elegance and function.
An epoxy garage floor coating is not your typical paint or latex acrylic products. Epoxy is part epoxide resin and polyamine hardener and when combined gives epoxy its strength.
EPOXY SERVICES IN FRISCO TEXAS
When it comes to epoxy flooring in Texas, Dallas Epoxy Pros is one of the most trusted contractors providing top quality flooring solutions:
Epoxy Garage Flooring

Epoxy Flooring Installation

Decorative Concrete

Textured Coating

Ground and Polished Concrete Coating

Concrete Finishing

Concrete Grinding

Decorative Concrete
EPOXY FLOORING AND POLISHED CONCRETE IN FRISCO, TEXAS
For many years, garages have been using bare concrete as a flooring option. While concrete is a durable material, it does not have any aesthetic appeal. This gray slab is probably the dullest and most boring flooring solution. Concrete is also a porous material and therefore absorbs moisture and every liquid, chemicals and particles it gets into contact with. Concrete easily chips and cracks, too. ??
Homeowners did not use to mind these concrete flooring flaws because garage floors were the least thought of spaces in the home.?The garage of modern homes in Frisco are not just merely spaces to park cars and a storage area for stuff that is no longer in use. Garages today are popularly becoming an extension of the living spaces where families gather to have some fun and enjoyment.
WHY SHOULD I CHOOSE EPOXY?
1. Concrete floors are durable. However over time they will show signs of wear and tear. Dropping anything heavy will cause it to crack or chip. Being a porous material, concrete is prone to staining when liquid, chemicals and oils spill on the floor.
Applying an epoxy coat on concrete surfaces will make it more durable. Epoxy is a non-porous material so will not absorb liquid, chemicals and oils and will not cause the floor to stain.
2. Garage floors tend to be a dirty place because of all the dust and dirt brought in by cars, motorcycles, bikes and from shoes of people. Concrete floors absorb fine dust making it difficult to sweep and clean.
When epoxy coating is applied on the concrete surface, the coat becomes a sealer preventing the epoxy floor from absorbing dust and dirt. This makes the floor easy to clean and maintain.
3. A textured high gloss finish of epoxy flooring not only looks great but is also slip resistant making your garage floor safe from possible tripping and falling.
Epoxy flooring is a cost effective flooring solution. It is durable and low in maintenance. It is quick and easy to install, too. The installation has a quick downtime as the floor is ready to use as soon as the epoxy coating cures.?Excess moisture can be easily cleaned with a mop in epoxy flooring. Slat residue can be easily be removed with water and mild soap.
4. The color and finish of epoxy flooring can be customized to match your preference.
Epoxy flooring provides a lot of benefits making it an ideal flooring solution for your Frisco home garage.
<iframe width="560" height="315" src="https://www.youtube.com/embed/QxGXcj3ZEx4" frameborder="0" allow="autoplay; encrypted-media" allowfullscreen></iframe>
COMMON ISSUES WITH DO-IT-YOURSELF EXPOXY FLOORING
Epoxy flooring is quick and easy to install. It however needs to be installed the proper way to avoid certain issues that may arise when installation is not done the proper way. Curing time tends to be the immediate main concern of homeowners. The temperature at the time of installation affects the length of time it will take the epoxy floor to cure. A slight change in temperature can increase or decrease curing times.
Epoxy flooring is made up of a resin and hardener that when mix together creates a chemical reaction that forms into the epoxy flooring material. The epoxy material needs to be thoroughly mixed well to create an even color. Grease and oil on the concrete surface can also cause uneven colors so as too much exposure to the sun of the epoxy material.
Epoxy adheres to the concrete surface to create an epoxy flooring. Moisture build-up on the concrete surface can cause the epoxy flooring to separate from the concrete surface. ?Moisture can also cause bubbles to rise on the epoxy flooring.?These issues can be prevented by making sure the concrete floor is dry prior to epoxy application.
Wrong preparation of the concrete surface and applying epoxy in too cold or too hot temperatures is often the cause epoxy floors peel off. Right preparation means the concrete surface must be free of all dust, dirt, debris, grease and oil prior to the application of the epoxy flooring.
All these issues which can affect aesthetic beauty and durability of epoxy flooring can be avoided when done by a reliable and experienced epoxy flooring contractor in Dallas. Our professional and well-trained epoxy installer will ensure that you get all the benefits of epoxy flooring. An epoxy flooring is a great way to bring luster to your Frisco home garage. It is also a durable flooring solution that will see many years of use, when installed the proper way.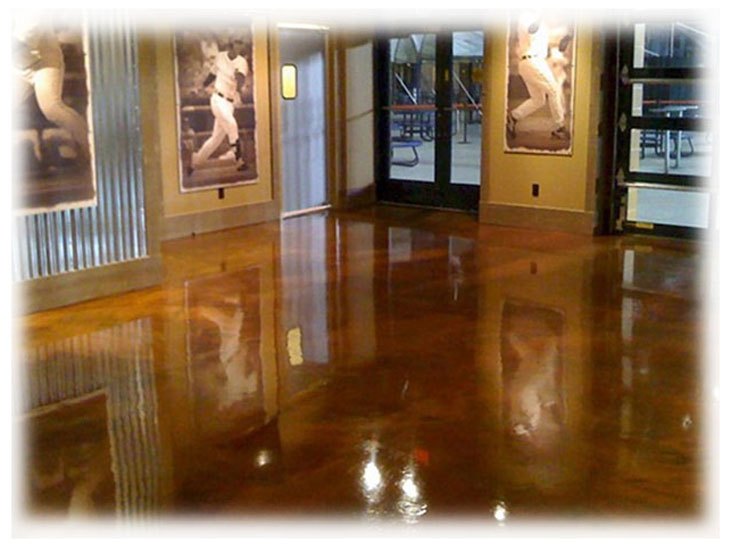 What are you waiting for?