Epoxy Flooring Installation
Epoxy floor coating ? a two-part mixture of epoxide resin and polyamine hardener ? invigorates, protects and restores concrete floors in garages, sunrooms, basements, patios and many more.Unlike any other flooring types, epoxy flooring installation can be time-consuming and tedious.
It is easy to understand why it has become a popular choice in floor coatings for residential, commercial and industrial properties. The brilliance and professional finish that can be achieved with epoxy flooring installation have the capacity to transform a space while still conveying a wide scope of practical benefits.
You only have one shot at getting it right. Proper mixing and application are crucial to the success of epoxy flooring installation. Our team of expert concrete contractors are skilled and trained in the art of epoxy flooring installation. We want your floors to last for a long period of time and withstand any obstacles that may cause damage.
Epoxy floor coatings, when applied properly will firmly stick to concretes?and are unlikely to chip off or peel like any regular floorings. Their durability and non-flammable nature make epoxy floor coatings a good choice for garages and basement spaces.
There are different types of epoxy ? solid, solvent and water based.
Solid epoxy or the purest form of epoxy doesn?t contain any solvents that evaporate. They are quite expensive and harden very rapidly making it difficult to carry. The application should only be done by skilled professionals.
Solvent-based epoxy contains 40-60%solids. They penetrate the concrete and available in varying colors. These solvents are powerful and highly hazardous.
Water-based epoxy also contains 40-60% solids but has no hazardous solvent fumes. Mostly sold at home centers and hardware stores, these types of epoxy are becoming an alternative for solvent-based epoxy
Pre-tinted and metallic epoxy floor coatings are the decorative options for your flooring needs. Providing stylish finish, these floor coatings are preferred inside and outside the living areas
Our team at Dallas Epoxy Pros will assist you in choosing the right epoxy for your needs.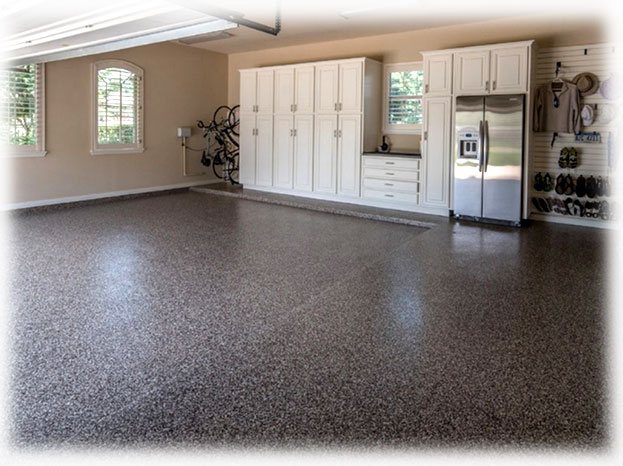 Polished Concrete Installation
Polished concrete floors are becoming so popular in homes and commercial establishments. Unlike carpeting, a polished concrete installation can?t be done in just a few hours or days. Dallas Epoxy Pros? contractors are trained in the process of installing artisan-quality and industrial-grade materials to add radiance and enhance the look of your floor.
Polished concrete is hard wearing, low-maintenance and improves with age. It will not conceal dust mites and provides a neutral glossy backdrop of your interior design scheme.
With so many options of colors and designs to choose from, a polished concrete takes your floor to the next level.
How complicated the project is
The duration of the dry times needed for each process, such as after each sealer coat and stain coat
The urgency for concrete repair or elimination of a present floor covering
The need to preserve surrounding areas, such as walls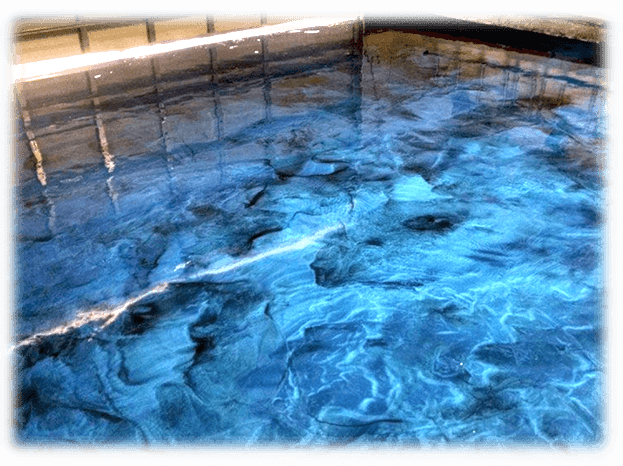 Dallas Epoxy Pros take all these considerations in mind. We are committed to quality and excellence.
Dallas Epoxy Pros is your decorative polished concrete and epoxy flooring company that ensures we adhere to the standards. Our attention to detail and passion to deliver excellent outputs efficiently at affordable rates make us one of the most sought-after epoxy flooring company in Dallas and surrounding areas.
Contact us now for quotations!
What are you waiting for?