Epoxy Flooring in Keller, TX
A cost-effective solution for residential and commercial properties
Finding the right flooring for your place could be challenging when your utmost consideration is a mix of factors that includes aesthetic appeal and durability.
Gone are the days when you could only count on one of the flooring characteristics and decide on it. Today, we have Epoxy Flooring in Keller, TX, which has various features to help you make a deliberate choice.
From easy and quick installation to its ability to withstand heavy traffic, Epoxy Floor is a winner in almost every aspect. You can install it in home garages, basements, patios, living rooms, dining rooms, and kitchens and expect the best results.
You don't have to go for a typical garage look where you used to park your car. With the help of Dallas Epoxy Pros, you can transform your garage into an aesthetically appealing floor that can be used as more than a garage.
If you're wondering what exactly epoxy garage floor coating is, here is a brief overview. Epoxy is an integral part of the epoxy resin. Combined with polyamine hardener, it gets the strength it is known for. It is not a paint or latex acrylic product.
EPOXY SERVICES IN KELLER TEXAS
To get high-quality flooring for different areas of your residential and commercial buildings in Texas, Dallas Epoxy Pros is one of the best choices.
Here are the different types of epoxy services we offer to our clients:

Epoxy Garage Flooring

Epoxy Flooring Installation

Decorative Concrete

Textured Coating

Ground and Polished Concrete Coating

Concrete Finishing

Concrete Grinding

Decorative Concrete
Epoxy Garage Flooring Installation in Keller, Texas
When thinking about your garages today, you might not see them as a place dedicated to parking your car or keeping extra, non-usable items. Today, they can be used as an extension of the living area where you can spend quality time with your family.
However, that was not the case many years ago. The only use of the garage was to park the vehicle, so no attention was given to the type of flooring it had.
Also, as it was expected to withstand high weight for extended periods, the material's durability was the most critical factor. With these usages, concrete seemed to be the most reasonable option for the garage.
But today, you need more than the bare gray concrete in your garages without aesthetic appeal. And epoxy flooring can be the right fit in such a situation.
Why should Epoxy be your choice?
1. No doubt, concrete floors are durable. But they can remain intact for a few years or require extreme care.
They can crack or chip easily if you drop anything heavy on this material. Also, being porous, they can absorb any liquid or oil spilled on the surface. With the application of an Epoxy Coat, which is non-porous, any liquid will not be absorbed by the flooring. Also, the strength of the Epoxy will make the garage flooring durable.
2. Garage flooring is more likely to expose to dust particles and dirt brought in by the vehicles as the concrete floors can absorb it; you might find it hard to keep the surface clean.
But with the epoxy coating, the concrete is sealed, and dust and dirt do not enter the surface. So, you can expect to clean it with a simple cleaning routine.
The textured high gloss epoxy flooring can make the surface look aesthetically appealing. Also, the anti-slip agents make it safe for children and older people.
Moreover, the epoxy flooring is easy to install and maintain. You don't even have to face long downtimes. It is ready to be used as soon as the epoxy coating cures. Excessive residue can be easily removed using mild soap and water.
3. You can get a personalized look for your epoxy flooring
The availability of multiple colors and textures within the flooring type ensures you can get a customized look for your garage and all other flooring types.
Why shouldn't you opt for DO-IT-YOURSELF Epoxy Flooring
Epoxy flooring is quick and easy to install, so that you might treat it as a DIY task. Although it is simple, it still has a special mechanism to follow if you want it to remain durable.
Let us discuss a few factors which make installing the epoxy flooring technical.
It depends on the temperature at the time of the installation of the epoxy floor. Even minor differences in the temperature can reflect in the increase or decrease of the curing time. As a homeowner, this could be one of the earliest concerns arising from non-experience.
As the composition of epoxy flooring requires resin and a hardener, it creates a chemical reaction to form the end product. So, there's no specific color of the flooring. If both constituents are mixed well, the color of the epoxy flooring material will be even; otherwise, you can expect discolored and bright patches.
Also, you have to save such surfaces from excessive sunlight. In addition, exposure to grease and oil can also result in a colored concrete surface, even with the use of epoxy coating.
In installing epoxy flooring, the concrete adheres to the concrete surface to give it a final look. If there is moisture on the surface, it will result in the separation of both layers.
Moisture can even cause bubbles in the flooring. So, the experts prefer to dry the surface properly before applying Epoxy.
As an inexperienced epoxy flooring installer, the wrong preparation of the concrete surface and the application of Epoxy when it is too hot or too cold can cause it to peel off.
To prepare the concrete surface, you must ensure that the concrete surface is free of dirt and debris. Also, applying Epoxy in too-cold or too-hot temperatures often causes epoxy floors to peel off. You can avoid all these issues that might occur, impacting the durability and the overall look of the epoxy flooring, by hiring an expert, experienced epoxy flooring contractor in Dallas.
Our trained professionals at Dallas Epoxy Pros ensure compliance with the best practices and procedures to get all the benefits you want your Keller home garage to get from installing epoxy floor coating.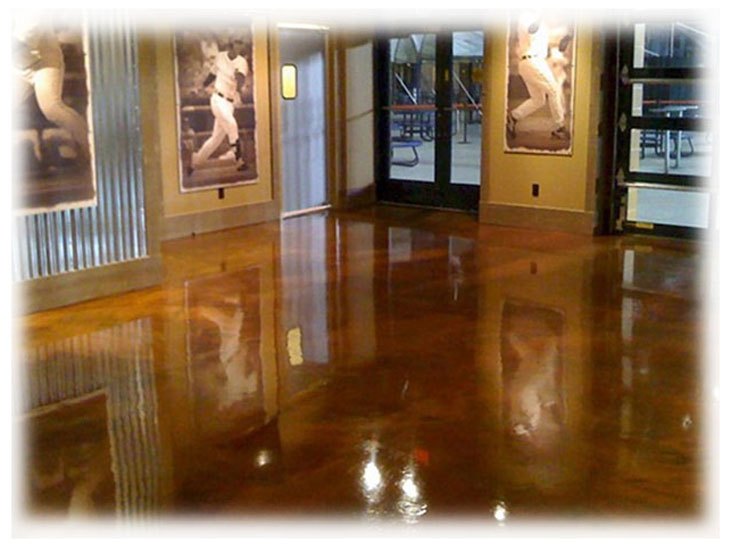 What are you waiting for?